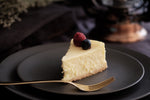 Cheesecake fluffs taste awesome, known for the creamy taste. If you are someone who enjoys a sweet indulgence every day, you can go in for the Keto creamy cheesecake fluff. The truth is that this cheesecake has an excellent rich and creamy taste, but it is 100% sugar-free – so, helps you satiate your sweet taste buds without making you feel guilty or sulk in remorse the next day.
What makes the Cheesecake fluff so creamy? It is because of some of the ingredients that go into making the fluff. Ingredients like sour cream, heavy cream, and cream cheese make it fat-rich. The Keto Creamy Cheesecake Fluff is has a very easy recipe and can be made fast – just ideal if you have walk-in guests at home. Plus, the zero-calorie sweetening agent that is 100% sugar-free makes the dessert exceptionally good for people who wish to stay fit and in form without binging on calories.
Recipe of Keto Creamy Cheesecake Fluff
The sugar-free option is a good way to keep away from various health complications associated with sugar consumption. We are all aware of the various side effects associated with increased sugar consumption. It is bad for the heart, for your weight, tooth, and others. 
Keto diet is characterized by a lack of refined and processed sugars that help reduce carbs in your diet. 
Preparation time: 15 minutes
Total time: 15 minutes
Yield: 4 Keto Creamy Cheesecake Fluff
Ingredients 
Sour cream – about four tablespoon
Cream cheese – about 8 oz
Cold heavy cream – about four tablespoon
Vanilla extract - One and a half teaspoon 
One-fourth cup of low-carb granulated sweetener.
One-third cup of strawberries (chopped)
Nutrition
Each serving of Keto Creamy Cheesecake Fluff consists of 322 calories, 32g  fat, 52g proteins, 4.8g carbs, and 3g sugar.
Recipe steps
Step 1: take a bowl with a stand mixer that comes with a paddle attachment. Put the cream cheese and sweetener in the bowl. 
Step 2: turn on the mixer at medium or low speed to churn the mixture into a creamy froth.
Step 3: now, you need to put the vanilla extract and the sour cream into the mixture and beat it until there is a smooth blend and consistency.
Step 4: Now, use the whisk attachment to whip the mixture while pouring the heavy cream. Step 5: You need to continue whipping till you find that the mixture can get stiff in peaks.
Step 6: The mixture now needs to be divided into different glasses. On the top, put the chopped strawberries to serve everyone. 
Important notes:
Adding strawberries make the cheesecake fluff healthy. It also adds to the sweetness while keeping the carbs low. Strawberries are also rich in antioxidants that help remove free radicals from the body. 

If you find strawberries too sweet, you can add exotic blueberries or even raspberries as the toping.

Some people love chilled Keto Cheesecake Fluffs, while some don't. It is not necessary to chill the fluff before serving.
To make the mixture thicker, you can refrigerate the mixture for at least one to three hours before making the
Keto Creamy Cheesecake Fluff.